Silverudds Blue & Cream Legbar Hatching Eggs - 12
Hatchers dozen of our first import Silverudds Blue and Cream Legbar eggs. You will receive 15 eggs. There will be 6 of each plus 3 extras.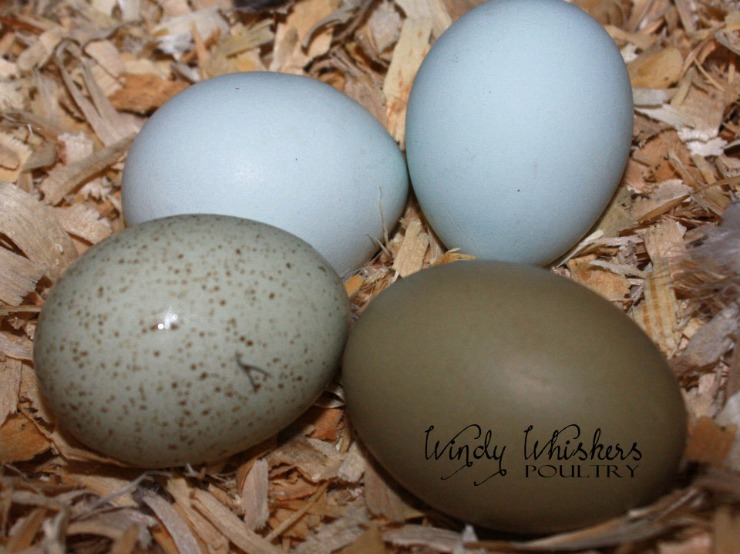 Silverudds Blue / Cream Legbar
$100.00
One dozen, plus a couple extras, hatching eggs. This group will consist of Silverudds Blue / Isbar Eggs and Cream Legbars.
Our Silverudds Blue are first imports and we run three pens. You will get eggs for all pens and should get all colors.
Our Cream Legbars are being bred to the proposed standard. We have two pens and you will get eggs from bot pens.
Price includes shipping in the continental US. We do not ship out of the country.
NPIP for both PT and AI
SHIPPING
The cost of shipping in the continental US is included in the price. We cannot ship to Alaska and Hawaii because of the length of time shipping takes.
We are NPIP for PT and AI
We do not have export license and so we are unable to ship out of the United States
RETURN & REFUND POLICY
There are no returns or refunds on hatching eggs. We try to ship extra eggs so that the number purchased arrive unbroken. Many things can happens once the eggs leave our hands with shipping as well as handling once received. There is risk in ordering hatching eggs.. purchasing these eggs means you accept these risks.
AVAILABILITY
At times we have a waiting list for our eggs. We will contact you to discuss what dates are available if you order. You can always send us a message if you want to make sure the dates you want are open. In the Spring, you can reserve a shipping date for a $20 deposit with the balance due the weekend before shipping